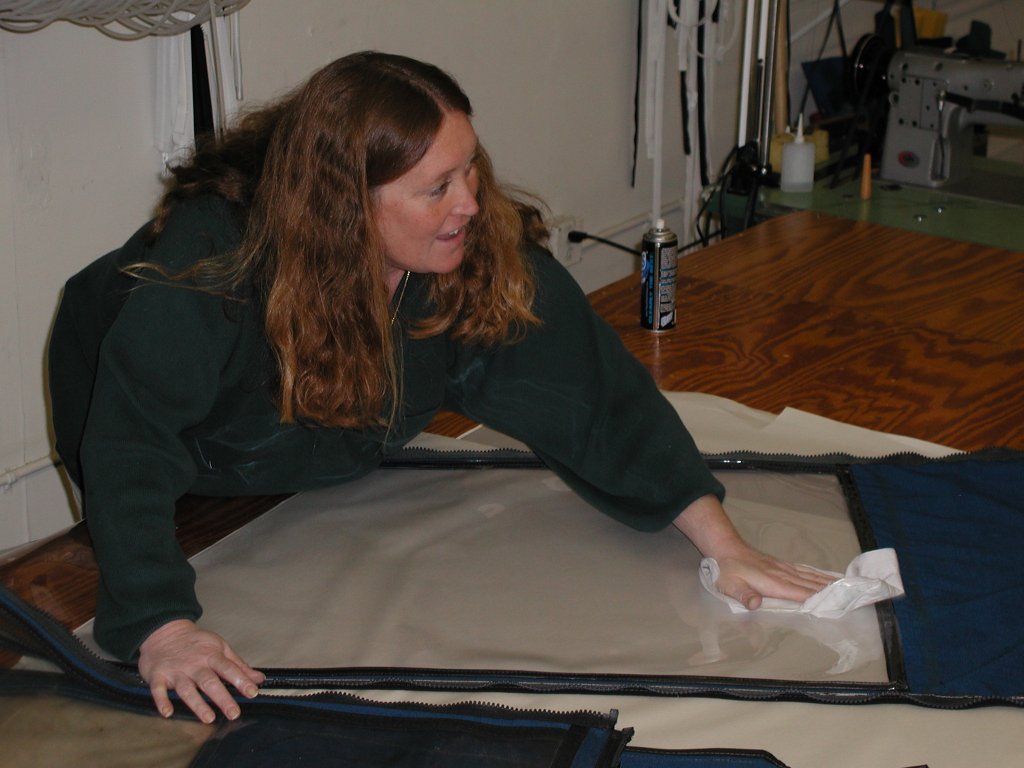 The Cover Loft takes pride in manufacturing its covers with only the best materials, reinforcement and double stitching. Our rapid repair service is a cost effective way to get the most out of your canvas whether you are a local or long distance customer. We do offer special consideration for local transients that are traveling through the area. We can even meet you at your boat with our boat if necessary!Our process is totally customized to your preferences and includes a custom fit done by hand on your boat. We also can use your old covers or measurements for long distance customers. We can give you an estimate online to replace your isinglass, cushions, and sail covers no matter where you are located. Our staff is experienced and quality is of utmost importance. Heavy duty sewing is what we do. We sew your custom cover with attention to details including finished seams with binding.
Foam, with optional batting, is cut by hand to fit perfectly inside cushions of all shapes to fill out nicely for comfort. We reinforce all of our covers with high quality reinforcement materials, use double stitching, and only the best materials and hardware.
Lisa works on many projects and she can repair anything to prolong its life. She has been sewing most of her life. She can install hardware and even make your custom fabric buttons! She also may be the cheery voice who answers the phone when you call.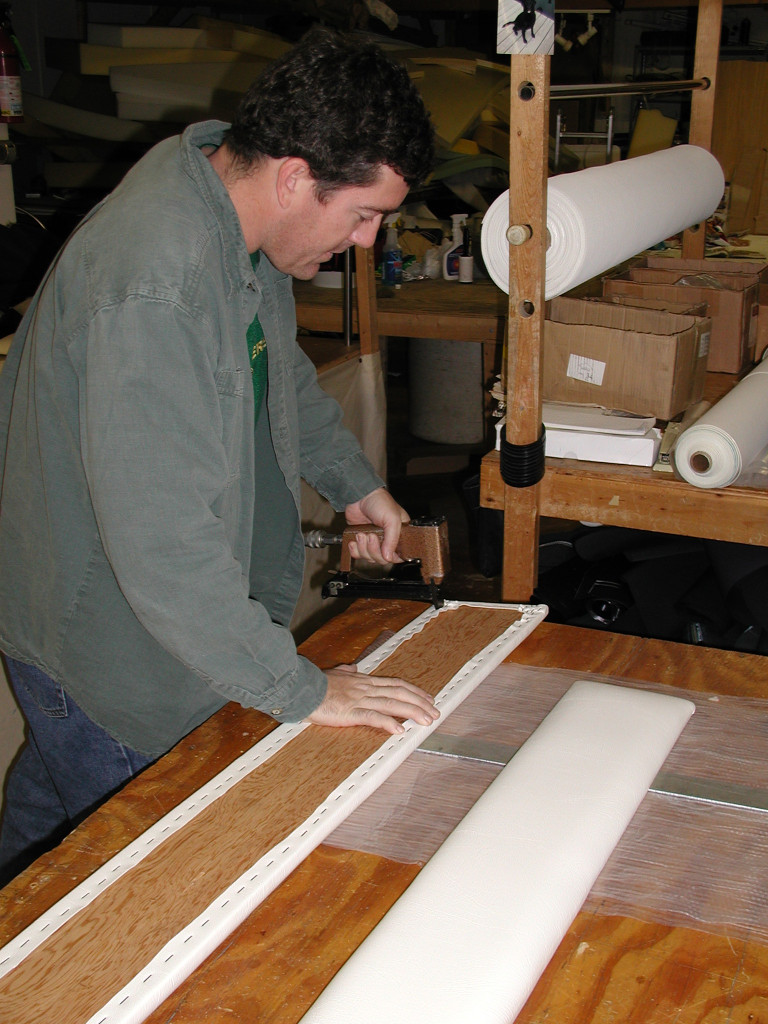 Sean oversees everything and does installations as well as the quoting, sales, and paperwork for the Cover Loft. He also cuts foam, installs grommets and many other extra jobs! Call him for an estimate or details on an order. Sean has extensive experience in the marine industry and he loves boats and pleasing his customers!